This is what the map looks like based on 538's polls plus projection. Trump now leads in Florida, North Carolina, Ohio, Iowa and Arizona.
He needs one more state to win. He is 2.3% behind in New Hampshire, 3.0% in Colorado, 3.5% in Pennsylvania and 4.1% in Wisconsin and Michigan.
If Trump wins New Hampshire he wins exactly 270 electoral votes to 268 for Clinton.
He only leads by 0.8% in Maine's 2nd district so a 269 each tie is not impossible.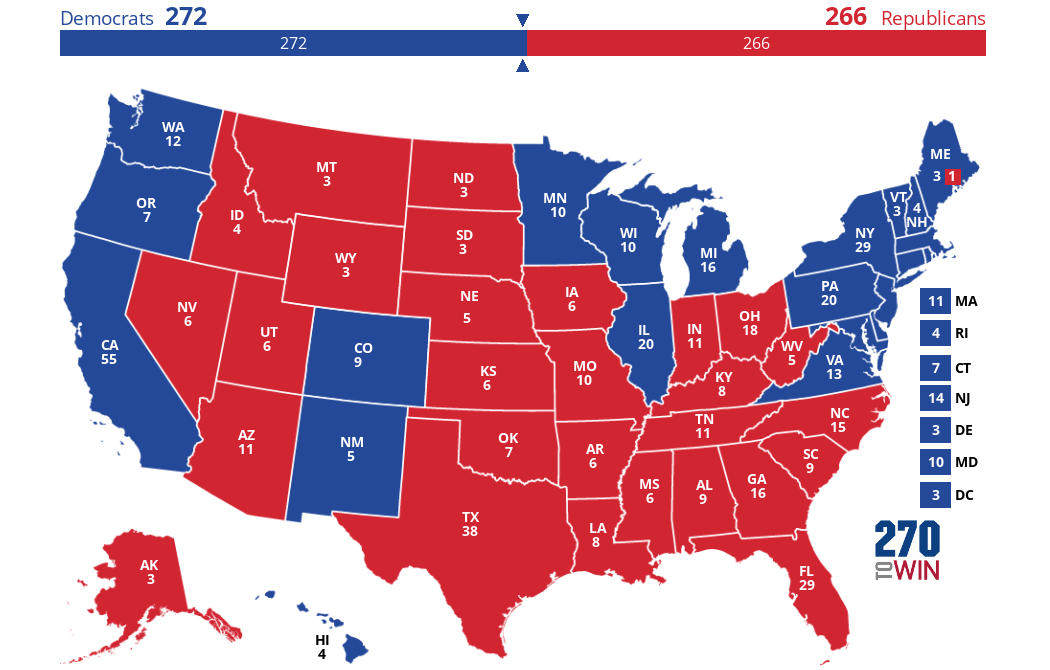 Click the map to create your own at
270toWin.com