Schoolboys can beat women's world records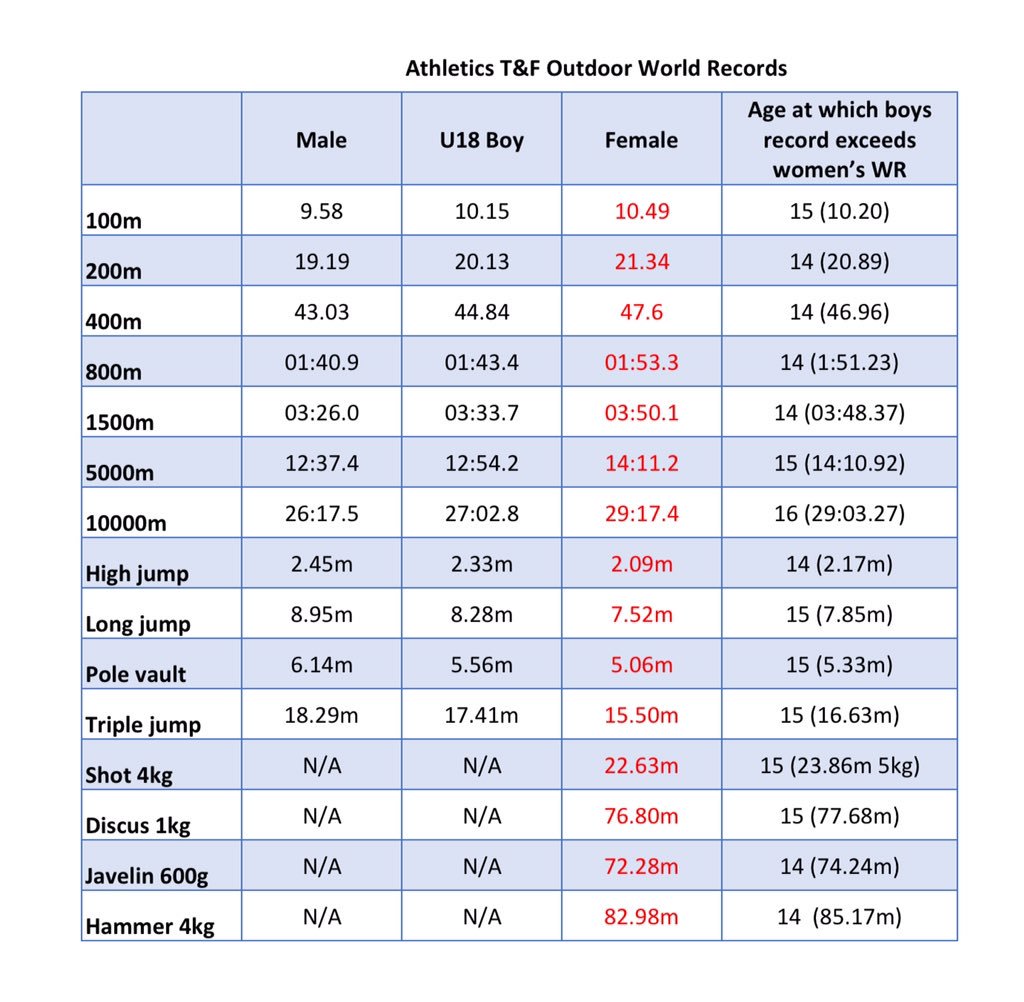 I saw this on Twitter and thought it was very powerful. If you want to illustrate the huge difference biological sex makes in athletics, this shows it.
Basically top 14 to 16 year old boys can run faster or jump higher than any women in history. This is why we have different divisions for men and women.