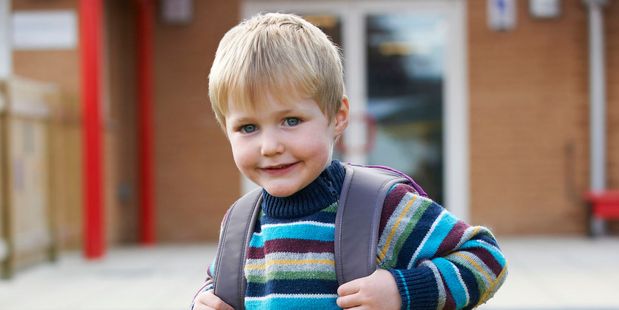 Four-year-olds will attend some primary schools under wide-ranging reforms set to pass into law, alarming opposition parties and the primary teachers' union.
NZEI president Lynda Stuart said the change is a departure from the "special" New Zealand tradition of starting school once a child has blown out the candles on their 5th birthday cake.
"Our view was the status quo should remain," said Stuart, long-time May Road School principal. "Having those opportunities to socialise and learn in those early childhood settings is really important."
Labour, the Green Party and New Zealand First have also raised concerns, saying kids could get "lost" in a system they're not ready for.
The Education (Update) Amendment bill is down to be read a final time this week and is a key plank of the biggest education reforms since 1989. New Zealand's current system allows children to start on their 5th birthday, and requires consistent attendance only from the age of 6.

For many schools that will remain the case.

However, for school boards that opt to change to the new cohort option, students will start from the beginning of term closest to their 5th birthday – although parents wouldn't have to enrol their child until they turn 6, as is presently the case.

The earliest children could start is up to eight weeks before they turn 5.
A very minor change that will give schools flexibility. And that is what you want – schools and parents deciding for themselves what works best.
Kaye said schools will be required to consult with their communities before introducing cohort entry. There is evidence that starting school in a group helped children settle and establish strong relationships.
One of my few memories of that age is starting school and it is unsettling to be the one new kid in the class.