Government okays gang members to cross border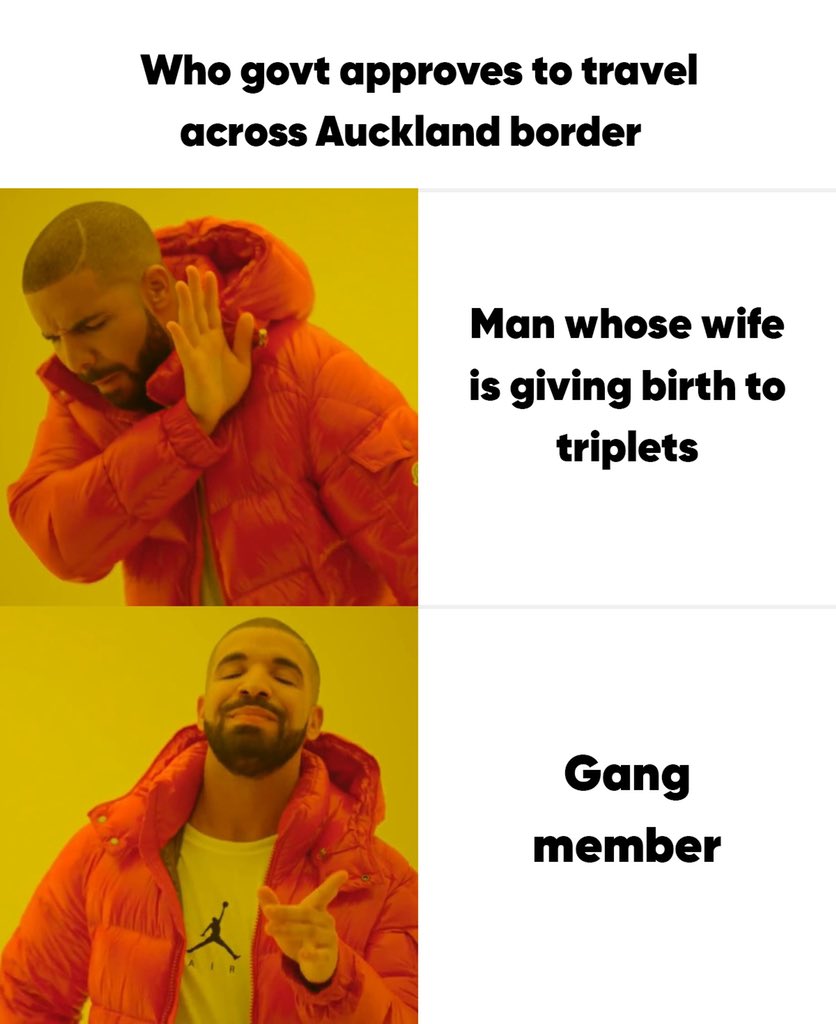 The Herald reports:
Hawke's Bay-based Mongrel Mob life member Harry Tam was granted an essential workers exemption to travel into locked down Auckland.
That's nice for Harry.
Newstalk ZB can reveal Tam was given the green light to travel into the city, to encourage gang-linked unvaccinated individuals to get the jab.

It comes after it was this morning revealed that Waikato's Mongrel Mob chapter president Sonny Fatupaito was given the same exemption.
This is the mob president who claims they have gone straight but whose No 2 has been charged with meth dealing?
It comes after Covid-19 Minister Chris Hipkins this afternoon finally confirmed there were quite a large number of gang members in this outbreak.
This has been widely speculated on, but the Government won't front with numbers. They are happy to tell us the exact number of people linked to a Pacific Island church, but not the numbers linked to gangs. Why not? Do they know that NZers would be shocked how many are gang related?
Now if Fatupaito and Tam are honestly travelling into Auckland just to promote vaccinations to gang members, that can be justified. But are we just taking them at their word, that is what they are doing? Are we measuring effectiveness? Are they actually getting gang members vaccinated? It's one thing to claim they are doing something, but surely the Government is actually verifying it?
So in theory you can make the case for them to able to cross the border, but what will annoy many people is that the Government is so inflexible for other New Zealanders, such as the man whose wife is giving birth to triplets. I guess he wasn't able to tell the Government "Jacinda trusts me, don't you"!